ERP & Fintech
Fintech partner
I nostri software sono integrati con diverse fintech, grazie a queste integrazioni DocFinance e DocCredit sono diventati un fintech hub in grado di coprire le diverse aree di lavoro di un moderno ufficio finanziario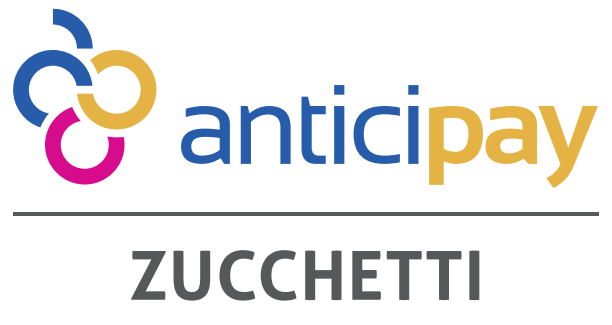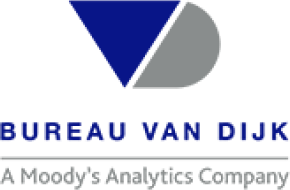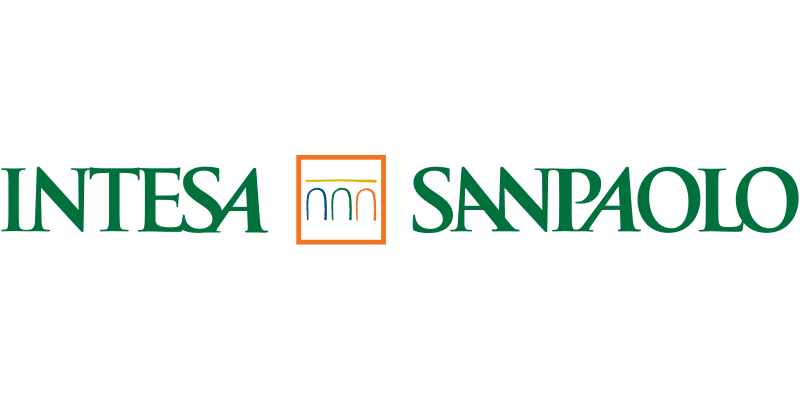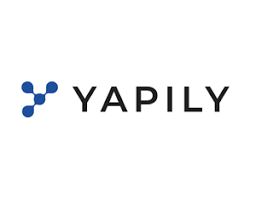 3V Finance
3V Finance develops software that provides calculated information with added value to identify market risks.
Why we work with 3V Finance?
Founded in 1987, 3V Finance works worldwide with local partners and distributors to offer tailored solutions suitable for companies of all sizes, from international groups to mid-sized companies exposed to market risks through commercial and industrial operations.
It is the owner of TITAN™ Treasury, a top software platform used by corporate treasurers, banks, asset managers, pension funds, and insurance companies and covering risk analysis for international financial markets and OTC derivatives: interest rates, currencies, commodities, and assets (bonds, funds, stocks).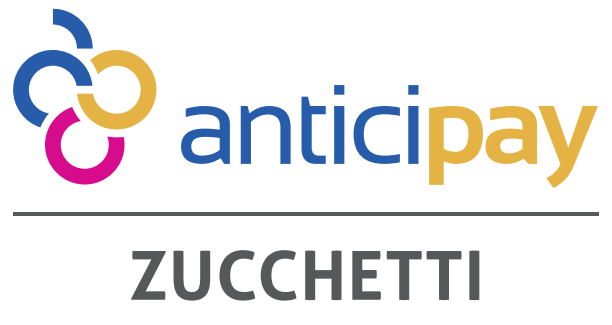 Anticipay
Anticipay™ is a fintech company specialized in the trading of B2B commercial invoices.
Why we work with Anticipay?
Anticipay, integrated directly into the management system and classified as an INNOVATIVE START-UP, assesses the riskiness of the transaction and pits several institutional investors against each other, competing to purchase the credit and provide the company with direct access to the capital market. Companies can assign their invoices and receive cash to increase cash flow within a couple of days.
Anticipay's mission is to help companies finance working capital quickly, easily and transparently so that they can devote more time and resources to their ideas and core business.
Anticipay provides access to an alternative financing channel to banks to increase short-term liquidity through non-recourse invoice factoring of commercial invoices and in an innovative way compared to the more traditional bank invoice financing. Benefits include: no reporting to the interbank credit information center, total flexibility on individual assignments and individual invoices, fully digital process with less bureaucracy, no collateral required from the company to guarantee the loan, personalized assistance.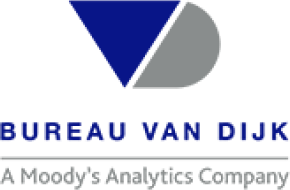 Bureau Van Dijk
Bureau Van Dijk owns the AIDA Database, which contains all financial statements of Italian companies.
Why we work with Bureau Van Dijk?
Bureau van Dijk - A Moody's Analytics Company provides immediately comparable and assessable economic and financial data from companies, banks, and insurance companies around the world using ratings, financial strength indicators, and hundreds of search criteria that can be combined to monitor changes in the supplier list, proactively manage risk, and identify potential new suppliers with characteristics satisfying your benchmarks. Moreover, it allows for a complete assessment of a counterparty using data on corporate structures and beneficial ownership to analyze customers and suppliers by comparing them with PEP and sanctions lists to satisfy compliance regulations, and to better manage reputational and counterparty risk.


Cerved
Cerved is the largest information provider in Italy and one of the leading rating agencies in Europe.
Why we work with Cerved?
Cerved supports businesses, banks, institutions and individuals to protect themselves against risk and to grow sustainably. With a unique wealth of data and analytics, Cerved provides customers with services, consulting, and digital platforms to manage risk and support data-driven growth.

Convera
Global leader in international business payments.
Why we work with Convera?
Convera is the largest non-bank B2B cross-border payments company in the world. Leveraging decades of industry expertise and technology-led payment solutions we deliver smarter money movements to our customers – helping them capture more value with every transaction. Powered by a sophisticated and expansive global settlement network, Convera's capabilities are built on efficiency, accuracy and compliance at its core, alleviating risk and accelerating smarter decision making. Convera serves more than 30,000 customers ranging from small business owners to enterprise treasurers to educational institutions to financial institutions to law firms to NGOs. Our mission is to make moving money so easy that any company in the world can grow with confidence.

Corpay
Simplified international payments.
Why we work with Corpay?
Corpay Cross-Border is the world's largest non-bank financial institution for international payments and foreign exchange risk. The Corpay Cross-Border platform represents a consolidated and simple to use tool (easy, intuitive and understandable), it is secure and flexible. The customer has direct access to the platform 24 hours a day, 7 days a week with changes always in real time. Automate payments by integrating existing financial and accounting systems. Clients will be able to convert and send funds instantly, pre-book trades or make payments worldwide. A team of professionals works to identify exposure and help you mitigate FX risk.

Credemtel
Multibank corporate banking service contained within DocFinance.
Why we work with Credemtel?
Credemtel is the Credem Group company active since 1989 in offering Digital Services and projects involving Electronic Document Management, Supply Chain and Interbank Corporate Banking. Credemtel's product range consists of modular solutions and involves a minimal initial investment, with the aim of triggering a digitization process that enables its customers to optimize and secure their procedures, maximizing efficiency and reducing costs and operational risks. Its services are designed with a strong customer focus. Indeed, each new company is supported by the sales network and a group of designers who can customize its various individual modules, creating a personalized product based on specific needs. In later stages the customer enjoys the constant support of its Customer Care, which provides Credemtel's signature expert assistance.

Creditsafe
Multinational company operating in the business information sector.
Why we work with Creditsafe?
Creditsafe is the world's most widely used business information provider, with more than 500,000 users and a global presence in 14 countries. Throughout its 25-year history Creditsafe has worked with the goal of meeting the information needs of all types of businesses to make their decision-making more immediate and informed. Its business model is based on a single platform, which is reliable, intuitive and has great potential for use. Creditsafe offers diversified solutions and all the information assets of the Italian and international market online and in real time.

Cribis
Cribis is the CRIF Group company specialized in business information of Italian and foreign companies.
Why we work with Cribis?
Cribis is a CRIF company, a group specialized in credit information systems and business information, which offers banks, financial companies, confidi (collective credit guarantee consortia), insurance companies, telecommunications companies, utilities and businesses qualified support at every stage of the customer relationship. To date Cribis has more than 200 consultants, more than 15,000 clients and the most extensive information on 100% of Italian companies and more than 500 million companies worldwide through its membership in the Dun & Bradstreet Worldwide Network.

Exalog
Founded in 1984, Exalog is specialized in payment management and cash management software. It provides a banking connection solution for small and medium-sized companies and international groups.
Why we work with Exalog?
It's independent – the service provided by Exalog does not bind the customer to any bank. If you decide to change banks, you don't lose any data and continue to work with the same solution.
Security – Its solution ensures user authentication, privacy and data integrity. Transparency – Companies that choose the service provided by Exalog know exactly what they are buying and what they will pay for. Its rates are clear and posted online in advance.

FinDynamic
FinDynamic is the leading company in Italy for dynamic discounting solutions.
Why we work with FinDynamic?
FinDynamic, established in 2016 within Polihub, is a European leader in innovative Supply Chain Finance solutions (Dynamic Discounting, Confirming, Reverse Factoring and Receivables Financing) and enables companies to generate economic value through the efficient use of their cash. With a market share of more than 85%, more than 200 active programs and more than 18,000 vendors involved, its solutions are highly integrated with the management system, DocFinance and portfolio management systems of banking institutions.

Infront
Leading European full-service provider of solutions for financial markets.
Why we work with Infront?
With more than 500 employees, Infront is a flexible financial market solutions provider with 3,600 customers in Europe and South Africa. Specifically, using terminals and feeds it offers a powerful combination of data, news, and global market analysis as well as portfolio management and advisory solutions and tools for exporting and managing dynamic data to Excel. With Infront's services, finance professionals can manage investment decisions, reduce costs, adapt to changing market needs and work more efficiently with increasing amounts of information quickly, easily and flexibly.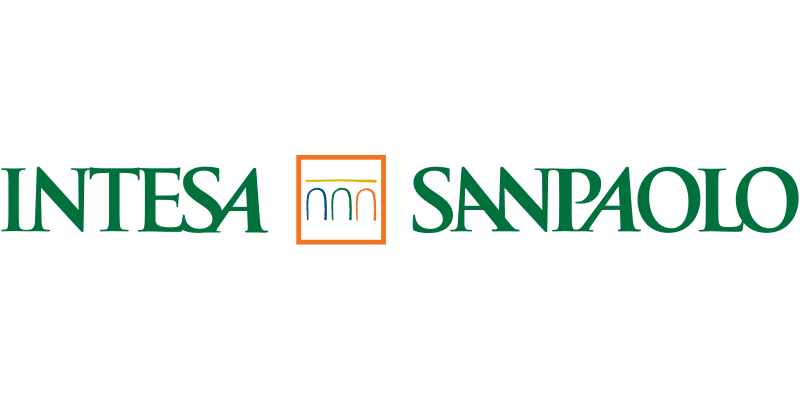 Gruppo Intesa Sanpaolo
Integrated corporate banking service that enables interaction with all banks in the CBI circuit.
Why we work with Gruppo Intesa Sanpaolo?
The Intesa Sanpaolo Group is among the leading banking groups in Europe, committed to supporting the economy in the countries it operates in through a sustainable and responsible approach to business. It acts as a global partner serving corporate, public finance and financial institution clients on a national and international basis, distinguished by a historical presence in financial markets and an extensive and innovative range of services.
Intesa Sanpaolo Group has always stood by its customers with a dedicated approach, consolidated experience and an international dimension, offering them the best advice in risk management and accompanying them in their development through change by identifying market opportunities.

Nexi
Nexi is a leader in Italy's digital payment solutions market.
Why we work with Nexi?
Present in more than 25 countries, the Nexi Group was formed through the merger of Nexi, Nets and Sia, three of Europe's largest players in the payments market. The European PayTech has the scale, capabilities and territorial proximity to provide the simplest, fastest and most secure payment solutions to People, Businesses and Financial Institutions. Together with its partner banks it provides a wide range of payment and acceptance services to Consumers, Merchants, Businesses and Public Institutions characterized by simplicity and innovation in order to ensure an intuitive, fast and secure payment experience.

Plaid
Fintech specialized in providing APIs for digital payments.
Why we work with Plaid?
Plaid is a startup that makes it easy for users to securely connect their financial accounts to the fintech services they choose. The platform supports more than 12,000 financial institutions so that the more than 7,000 digital financial services built on Plaid can be accessed by all.


Tas Group
Italian leader of solutions and services for Payment Systems and Financial Markets in Europe, USA and Latin America.
Why we work with Tas Group?
The Service Bureau offered by TAS Group is managed by SWIFT-certified specialists and offers value-added features to simplify communication between companies and banks worldwide.

Unicredit
UniCredit is a pan-European commercial bank with a unique service model in Italy, Germany, Central and Eastern Europe.
Why we work with Unicredit?
UniCredit is a pan-European commercial bank with a unique service model in Italy, Germany, Central and Eastern Europe. With more than 15 million customers, UniCredit is organized into four main geographic macro-areas and two product factories, Corporate and Individual Solutions. This allows it to stay close to customers by leveraging the Group's scale to offer a full range of products. Digitization and a commitment to ESG principles are key factors in the service it provides and ensure excellence for stakeholders and create a sustainable future for customers, communities, and people.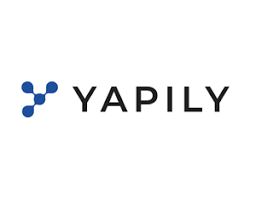 Yapily
Europe's leading open banking platform.
Why we work with Yapily?
Yapily is a technology platform that enables innovative companies to create better, fairer financial services for all through the power of open banking by connecting with all lending institutions. This allows them to collect their customers' financial data and make payments quickly and securely.